BookDey.com, one of the numerous products of Access Solution Limited, a home-grown ICT company, has been selling and buying books online. Project Leader, Faith Ogugua Obika shares with IT Edge News, ANTHONY NWOSU, how the portal is impacting on book buying in Nigeria. Obika also says technology has no gender and women should play greater roles in Africa's emerging 'tech-scene.'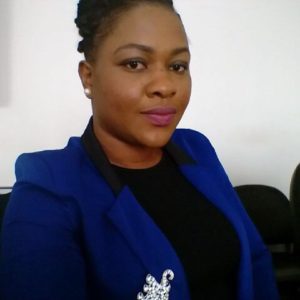 What is BookDey.com all about?
Bookdey.com is an online book site dedicated to the sales of all genres of books including ebooks. Bookdey.com is a product of Nigeria's indigenous ICT firm: Access Solutions limited, located here in Abuja.  Our vision in Access Solutions is to build a world class solutions company that will address not only IT needs, but also needs of humanity, by providing next generation solutions. It is on this note that we created bookdey.com which is in tandem with our vision because we want to simplify sales of knowledge materials and also try to encourage authors by giving them access to the online marketpalce. What we have done is to bridge the gap, so now you can just think of any book and you will think bookdey.com. I must be frank with you, the site is getting good patronage from Nigerians and it is growing daily.
What differentiates you from others such as Amazon, etc?
Bookdey.com is made here in Africa, in Nigeria to be precise.We have put in all our experience in the ICT space and studied our environment to understand what suits them and what they continually crave to read.  That's like the major difference. And because we are Africans, we are closer to you in terms of reach. Generally, you will agree with us that the reading culture amongst Nigerians has not been at its best in recent times. We recognize the efforts of government and other private initiative to improve on this behavior therefore what we are trying to do is to contribute our little quota to boost these efforts. What it takes to make a success of online ecommerce platform is much more than creating a website and that is why with the help of God, we have decided to put in place this online service. We believe when you think of books both in hard or soft format, you think bookdey.com where Nigerians can easily access these books at the snap of their fingers and the frustrations will be replaced with a new impetus for reading. In addition to the above, we want to help Nigerian authors and publishers simplify the business of authoring, managing and delivering their content to the general public. With books at the beck and call of Nigerians and Africans at large and even at low prices, our reading culture will improve.  Even when they can't find the book on the platform they will just fill our 'Hard to Find' list and bookdey.com will help them to get the book. Instead of ordering all the way from Amazon which will not only take more time but also more resources.
What are your prime objectives now that reading culture is at its lowest ebb?
One of our prime objectives actually and where we started from as an idea is to be a simple market place for used books, before we decided to expand on it. Our reason for wanting to sell used books is simple: we are aware of families who cannot afford brand new books, and there is another family where the same set of books is filling up space and almost becoming a nuisance to them. We thought, they could publish the books on bookdey.com at a discounted price for another family that is just managing to get books for their own wards. As a matter of fact, we look forward to families, who are ready to make the books available for FREE to whoever is interested and the recipient only pays for shipping. We will always be happy to be a part of this helpful equation. Yes, the reading culture might be low, this is not a Nigerian thing, we still have people including students reading be it online or the old conventional way. The day we stop reading is the day we stop learning new things and as you know, learning is a continuous thing and I think parents have to inculcate that reading culture in their wards. This helps and it's the only way we can have a higher level of human capacity development in Nigeria. This is what makes BookDey,com stands out because we have one primary focus: books and knowledge.
Does the reading apathy pose a challengeto running this business?
The reading culture is changing very rapidly. We are quite aware of some great initiatives by the federal government and several NGOs and private organisations to boost the average reading behavior of Nigerians and this is a very positive signal. Over and above that, you will notice a positive interest in the upcoming generations using and adopting eReaders. In fact, the emergence of tablets such as iPad, Surface, Androids gadgets of this world is making the market very positive. We shall also be having various book reviews so that when a book is reviewed, it will give an insight of the content which will go a long way to convince a buyer knowing what to expect in the book. This is one of the reasons bookdey.com is here, to further improve reading culture and we will stop at nothing to achieve this and make our society a knowledge driven society.
How exactly does the platform operate and who are your target consumers?
The platform relies on secure internet pipes to move business traffic electronically and securely. Authors, publishers, bookshops, students, parents, individuals, etc, interested in using the platform, will have to visit the platform online to either place his or her book for sale or buy a book. We have currently put in place two (2) modes of payments, either securely online or by visiting banks to pay. Once payment is confirmed, our delivery unit will move swiftly to make sure your order is delivered promptly. Various order tracking and management tools are in place to give you comfort and keep you abreast of delivery dates and time.
How do you deal with issues of intellectual property rights in an era of growing digital theft?
We have put necessary measures in place to ensure that people's (IP) right is not abused. Take for example, in combating the menace of IP abuse of eBooks, we have in place a digital right management (DRM) infrastructure in place to protect peoples work. There are other things we are doing additionally that will be proprietary, and not for media disclosures yet to enhance people's IP.
Have you considered the security of the BookDey platform given the volatility of the Internet?
We are happy to let you know that our background is rooted in the internet marketplace where we have been involved in various successful ecommerce projects, built both for clients and our internal use. All are still standing rock solid till date. These numerous internet projects have made us to garner experience for the future, therefore, our stakeholders can  be rest assured that we will extend such security experience to guard the platform and make it 'hack proof'.
What is your driving forceat Access Solutions Limited?
To be very honest with you, our driving force is primarily God and passion for our nation and her people. We are a great nation, blessed by God with great men and women with unbelievable resources, so why won't we put our God-given mind to work and bring out ideas that will make our world an easier place to live? So each passing day we keep knocking, asking, and seeking for better ways to get things done. We consider this a privilege indeed.
How would you assess the Nigerian economy in terms of skills and local manpower needed to change the digital landscape?
We have the people but the skill is not something we can boast of at this time. Our young men and women need to put on the right attitude. We really need to change our way attitudinally, but I have seen a lot of younger folks ready to do that. Let me tell you a short recent experience. We undertook a recruitment into some roles in our company recently and two (2)  young men were the result of this long interview session. After discovering the strengths of these last two men standing, we decided to have a talk time with them and after a heart-to-heart talk, to my amazement, one of them thanked us for helping him to open his eyes to the reality of what he needs to do to be employable and decided to be one of our protégés. He took a decision to take responsibility for his life and send us regular report of his regular progress. That is it. So very soon, you will see changes, the reality is getting clearer to us all that we cannot be left behind and we need to be responsible for a better nation. If Nigeria will be great, it is in our hands both as individuals and collectively as Nigerians.
Have you ever thought of working with Nigerian University Commission?
Bookdey.com hopes to work with all educational institutions and even across West Africa as time goes on. We are currently working with some tertiary institutions in Nigeria. We hope to bring knowledge to the doorstep of people and increase knowledge appreciation in our society; therefore we will be willing to work with all bodies that are associated with knowledge.
What advice do you have for women considering the gender inequality in the ICT space?
I believe that gender has got nothing to do with taking any kind of responsibility. As a woman, you should not be scared of taking giant steps in technology. As you take steps, you learn and get better and you will find out that eventually you could be able to compete with fellow individuals in the industry including men. The question of gender is not a limitation, so i will admonish any woman in this industry to keep at it and don't be intimidated by any inequality raised by our environment.
"Bookdey.com is made here in Africa, in Nigeria to be precise. We have put in all our experience in the ICT space and studied our environment to understand what suits them and what they continually crave to read.  That's like the major difference. And because we are African, we are closer to you in terms of reach."
 "Gender has got nothing to do with taking any kind of responsibility. As a woman, you should not be scared of taking giant steps in technology…Gender is not a limitation."