By Emmanuel Yinka Fagbenle
A new mass-orientated campaign aiming to raise technological awareness in Plateau State has been launched by the Plateau Information and Communication Technology Development Agency (PICTDA).
Tagged "PICTDA On Wheels: Rural Technology Awareness Campaign," it is a grassroots oriented campaign on how technology works and its benefits to citizens. PICTDA On Wheels will go round all the Local Government Areas (LGA) in the state to bring the power of technology closer to the people and make decision makers at the grassroots appreciates how leveraging technology could impact on governance, citizens economic and social empowerment, as well as capacity building.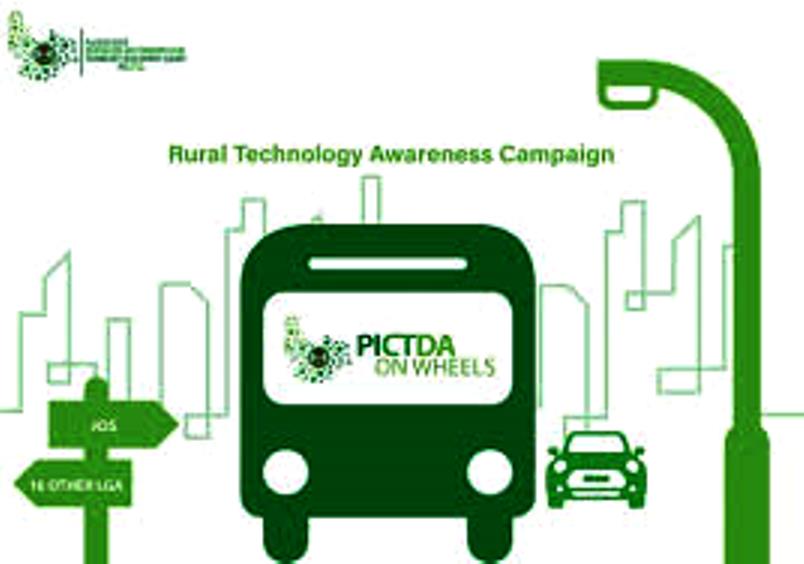 According to Director General of PICTDA, Mr. Daser David, "PICTDA On Wheels: Rural Technology Awareness Campaign" is one of the agency's initiatives to make Plateau State a foremost centre in West Africa for ICT and innovation hubs by 2025.
PICTDA On Wheels will also bring the message and core objectives of the IT agency closer home to the people in line with the 'Rescue Administration policy' of Governor Simon Bako Lalong.
PICTDA's core objectives include: to regulate ICT activities in Plateau State in-line with existing laws; develop policies, standards, guidelines, and frameworks to guide the development of ICT and ICT operations in Plateau State following industry best practices; build a robust ICT infrastructure and solutions that will deliver the appropriate level of data availability, confidentiality, and integrity; develop appropriate skills and resources to support the ICT infrastructure; and incorporate effective best practices and policies in the management of ICT operations.
Others are to maximize value for money from existing and future technology investments; incorporate effective governance and project management practices to promote a close alignment between PICTDA and other MDA(s) of Plateau State government; strengthen the use of collaboration to improve public/private, inter-ministerial and agency communications work-flows; establish a plan for regular replacement of key hardware and software; to use ICT to explore opportunities for sustainably enhancing revenue generation; and to develop comprehensive and sustainable plans for all ICT projects in the state.
According to PICTDA twitter handle (@Pictda_ng, PICTDA staff and all voluntary tech enthusiasts would be on the road for 36 days as they visit all 17 LGAs. They would spend two days in each LGA reaching out to the people with the core objectives of the campaign.
The essence is to create a mental awareness and appreciation of ICT by equipping the people of Plateau State with the necessary skills required to position them for the jobs of the future. "We will be sharing the information that will make them prepare for the skill and knowledge to function in the knowledge economy as envisioned by Governor Lalong" said David.