The consensus among many watchers of Nigeria's communications sector is that it needs a kick after a long lull. The sector may have found a kick-starter in Dr. Isa Ali Ibrahim Pantami, the immediate past Director General/CEO of the National Information Technology Development Agency (NITDA), now Nigeria's current Minister of Communications.
To many critics, in the last four years or so, not much had happened within the federal office charged with setting the policy thrust for all the departments and agencies under the ministry whether as it relates to regulating telecommunications, facilitation of universal, ubiquitous and cost effective access to communications infrastructure, postal services, or even setting the framework for administration of new or evolving technologies.
As one critic in Abuja would put it: "the sector was in coma." That perception may now be terminal with the appointment of Pantami as Nigeria's new Minister of Communications. Pantami comes to office with precedence in NITDA as a play maker on the pitch with that rare capacity for vision, technique, control, and creativity often lacking in public administrators.
He has created an identity as an official who pursues his agenda with a strong will to ensure compliance to those agenda. Early this year, for its January start-year edition, IT Edge News published a cover interview to take stock of his office as the Director General of NITDA, and he said" "The time I came because I knew the difficulty I was facing – the most difficult thing to do in leadership is bringing positive changes. All of us want change but none of us want to change. … I am telling you and based on my assessment, I will say 85% of the challenges have been addressed in NITDA. Most of the civil servants realised my nature here and they try to comply."
That January 2019 interview's annotation, nearly six months before his announcement as a minister, still stands even now.
Pantami has equally not failed to signal that he would be assertive, even coercive in affirming his authority as a minister to drive the agenda for which the ministry was set up
Quiet, unassuming, an IT lecturer, cleric and social critic with published commentaries on the country's civil service as the foe of good governance, Pantami started out in NITDA with an affirmation: He would make NITDA a true regulatory agency and divorce it from its years of being a contract-centred agency. Soon the Chief Information Officer (CIO) of Nigeria, as he would later be also addressed, was in the news, contending with other federal ministries departments and agencies (MDAs). In asserting NITDA's mandate as the IT regulator, Pantami was wielding NITDA's Act of Parliament, circulars, presidential orders and policy thrusts of the government at the MDAs to usher a new era of IT public procurement, public sector IT auditing and clearance, and local content pursuits. Soon, the fear of NITDA was the beginning of wisdom and Pantami will earn the sobriquet: Mr. IT Procurement Due Process.
"Ultimately, real change is a consequence of daring to do things different within the confine of the extant laws"
When IT Edge News analysts sat to choose an 'eTerview' personality for the Start-Year January 2019 edition of the print version and the special edition for CES, Las Vegas, it was the 'Man of Due Process in IT Procurement at NITDA' that topped the choice – persuaded by the passion of Pantami to dare to apply due process in how government institutions select, deploy and manage IT infrastructures. NITDA had never walked that road before all through its establishment and its empowerment by an Act of Parliament. Pantami had dared to make a once timid regulator to become assertive and proactive.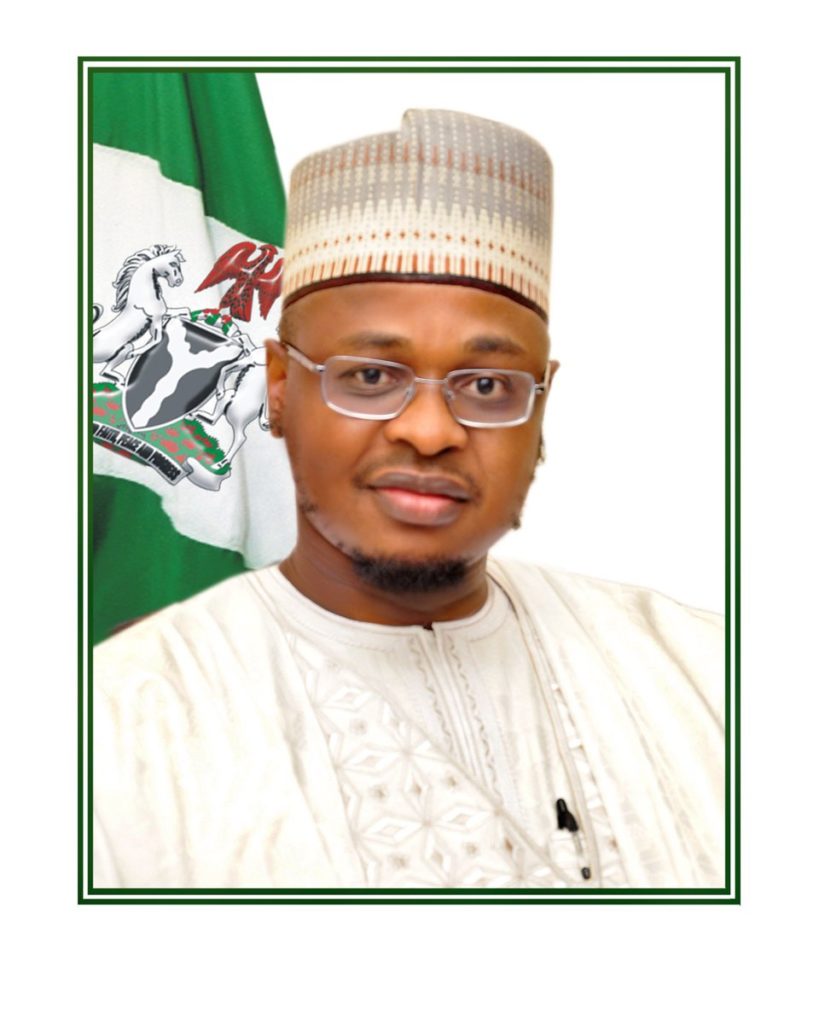 In that interview, Pantami spoke on his clean-up strategies, his reworking of NITDA, forging of alliances to fight corruption in IT procurement, ensure compliance among MDAs and fulfilling the agency's mandate on IT regulation to achieve government's vision of a transparent IT process in the public sector that is depended on local skill-sets and solutions.
He spoke of how his efforts had helped to create a greater awareness among MDAs on the statutory obligations imposed on NITDA to carry out compliance functions as part of its mandate.
It took a Pantami to demonstrate both the willpower and the conscious desire to create awareness among MDAs and other stakeholders that the agency would enforce its mandate to the letter. "Ultimately, real change is a consequence of daring to do things different within the confine of the extant laws," he told IT Edge News. That NITDA became proactive and compliance-demanding is a consequence of his resolve to implement difficult changes at the IT regulatory agency.
Pantami has equally not failed to signal that he would be assertive, even coercive in affirming his authority as a minister to drive the agenda for which the ministry was set up. In his maiden media interaction on assumption of office at the ministry, he had clear directives for all the agencies under his supervision. He would be a minister with actionable instructions; he would not drive policies and government agenda from behind – he would be the team leader to ensure affirmative direction for all the portfolio of mandates for which agencies and public enterprises under his ministry were set up including the Nigerian Communications Commission (NCC), Nigeria Postal Service (NIPOST), Galaxy Backbone Limited, and NigComSat Limited.
As one observer in Lagos would say early this month: "A new era may have been ignited to set the agenda rolling, end the previous lull and tackle both the challenges and the opportunities in the sector."
Taming challenges exploring opportunities
In Nigeria's struggling economy of over 200 million people and a communication sector that is heavily depended on import of services and equipment, the challenges are tremendous but they open flanks of opportunities. For instance, Nigeria still lags pathetically behind in broadband access to weaken its ability to leapfrog its economy or open opportunities for innovation.
It's Pantami call to rejig the entire sector, tame the challenges and explore the opportunities to expand the frontiers for affordable fast internet, IT or new skill capacities for millions of its young population, 'tech-prenuership,' proper framework for public sector IT adoption and deployment to impact strongly on public sector service delivery and deepening of private sector investment in IT in way that drives innovation.
Now as a minister, Pantami would have to live to his statement, about three years back, in 2016 when as the NITDA's boss; he told a global audience at the Africa Investment Forum during the GITEX Technology Week inside Dubai World Trade Centre (DWTC) that "Nigeria is a haven for investors! We have a large population of approximately 180 million people, many of whom are youth that are either ICT experts or ICT literate. The size of our population offers investors a very large market for products and services with a potential High Return on Investment within a short period of time."
While Nigeria has further climbed up on the global index on 'Ease of Doing Business,' the challenges still remain alarming for investors in the telecoms sector who still battle with multiple taxation, right of way (RoW) and even multiple regulations.
The ICT sector contributed 12.62% to the total nominal GDP in the 2nd quarter of 2016, up from its 12.25% contribution in the 1st quarter.
"We are redoubling efforts to increase ICT's contribution to our GDP, as we consider it to be a veritable alternative to the oil sector whose contributions have dwindled over the past year. We invite you to partner with us on this mission in order to achieve a win-win relationship.
"Innovation and entrepreneurship are key areas of focus for the Federal Government of Nigeria and we are sparing no effort to ensure that they receive the attention that they deserve. President Muhammadu Buhari is also keen to support entrepreneurs. He recently stated: "We recognize the private sector as the engine of growth and a veritable partner in our economic agenda, and will therefore give the fullest support to foreign and domestic entrepreneurs," said Pantami in his 2016 address at the DWTC.
Now, he has the office to drive to drive the president's agenda and his own vision to enhance the value of communications sector in the country's GDP and reduce unhealthy dependence on crude oil export.
Ministering to the goals
Just as he achieved at NITDA, Pantami has to foster local and global collaborations to put the ministry through its strategic goals. As technology consultant, Abdul-Hakeem Ajijola puts it: The ministry "must facilitate the development of competitive national strategies that focus on the nexus of technology and leadership and then advise government, and other stakeholders, accordingly, as well as design capacity building, collaboration and empowerment programs for decision makers in all sectors."
Ajijola believes that within the frameworks of its agencies whether NITDA, NCC or NIPOST, there is need to "assess technology's strategic future impact on the nation and advise top-level stakeholders accordingly. Questions that must be continuously addressed include:
How does Information Communication Technology (ICT), in the widest sense, relate to optimal decision making at the top-level, to enhance national competitiveness and performance as it relates to our national vision, agenda and goals?
How can we address the problems of poor, and marginalised, people and improve their lives? We must start by considering how we can best combine solutions by building partnerships and not simply run after technology. We must combine high-technology with low technology and often with no-technology to obtain an optimal solution set.
There is need for a holistic approach to the use of various technologies as enablers of development – all projects must have multiple functions. Furthermore, there is growing consensus among development partners that given the right context modern technologies can be important tools for addressing global and national inequalities."
As the boss of the bosses, he has the office to further enable all the strategic policy thrusts at the federal executive level and the sub-levels of all the agencies in his ministry including the Nigeria ICT Innovation and Entrepreneurship Vision (NIIEV) with the three key components for building a tech ecosystem around Digital Infrastructure; Education Reform, skills Development and R&D; and Supporting the Ecosystem for Innovative Entrepreneurship.
There are more, all geared towards inciting innovation; exiting bureaucratic bottlenecks; making broadband access affordable and accessible; expanding private sector ICT investments whether local or offshore and providing workable framework for technology interoperability among MDAs to make the public sector more ICT driven.
Will Pantami be a transformational minister? He has time and history to prove the question true or false. Most importantly, he has the pedigree to bolster the sector's confidence that transformation will happen under him.