Nigeria is attending this year's Consumer Electronic Show (CES) courtesy of the National Information Technology Development Agency (NITDA), led by its Director General, Kashifu Inuwa Abdullahi.
CES 2020 kicked off Tuesday 7th and ends tomorrow, Thursday 10th.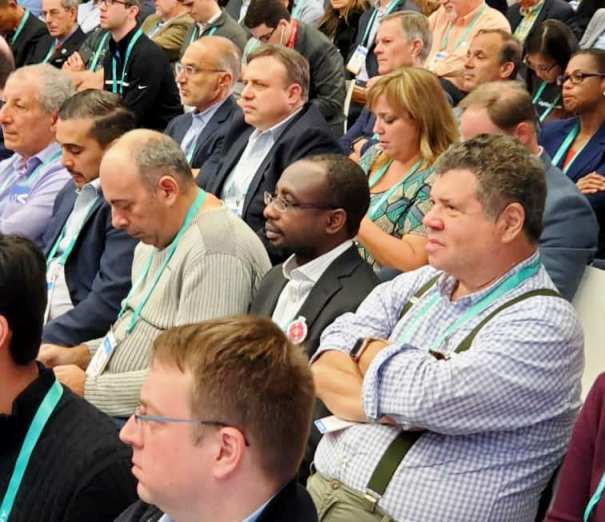 CES is owned and managed by the Consumer Technology Association (CTA)®. Touted as the second largest technology event in the world, CES 2020 has attracted over half a million trade visitors from all over the world. They include the globe's business leaders and pioneering thinkers.
For 50 years in Las Vegas, the event has served as the rallying ground for innovators and breakthrough technologies. It has become the global stage where next generation innovations are introduced to the marketplace.
Living up to expectation, the 2020 CES is featuring technology innovations across every major and emerging industry ruled by an army of disruptive enterprises and giants that include IBM, Samsung, HP, Microsoft and many others.
Like all past events, the 2020 show is offering a peep into the future of tech innovation and new market solutions as well as new leaders, startups that are likely to disrupt the industry. 
Industry leaders at IBM, HP, AMD and associated companies are giving a picture of the next-generation of computing that will help redefine the future of gaming and virtual entertainment. From AT&T and other telecommunications giants come the invitation to  explore the 4th Industrial Revolution and the possibilities in 5G.
Abdullahi  is leading NITDA, Nigeria's IT clearinghouse, to engage global stakeholders in advancing some of the agency's growth agenda in technology regulation, data protection and exploration of emerging technologies such as in AI and VR.
IT Edge News has a long standing media commitment to cover the event.
The CES show floor spans three venues include expos showcasing the latest cutting-edge technologies from companies across the globe, keynotes and panels.