Peter Akindeju (PhD) is the Managing Director/Chief Executive Office of Integrated Corporate Services Ltd or simply: ICS Outsourcing. With more than 25 years providing HR outsourcing to companies from different sectors, ICS has in the last few years venture into ITO and ITS with Akindeju leading the branch-out for IT outsourcing. He believes Nigeria potential to play in the global outsourcing business is huge and thinks states within the federation could leverage the global BPO market to become nest for outsourcing in a way that could boost skill development, unfold a new growth template, and attract non-oil investors. ICS is opened to exploring collaborations at this level, Akindeju tells IT Edge News, Olusegun Oruame and Nwakaego Alajemba in his Lagos office.  
From the perspective of outsourcing, what exactly does ICS do as a business support solution company? What's your core competency?
ICS Outsourcing is a consulting firm in the area of outsourcing. We are into a mirage of services which can be summarised under the envelop "outsourcing." We started as an HR outsourcing organization since about 25 years but we have evolved into other areas. One of those areas is IT outsourcing. Outsourcing itself has evolved over the years, it's a major economic enabler. As of today, there are countries that leverage on outsourcing and 90% of their economy is riding on outsourcing; they include the likes of India, Mauritius and several others countries. Philippine is becoming strong in outsourcing, Malaysia also, so there is quite a lot that is happening in that space.
About our capabilities, HR comes naturally to us, beyond that, knowledge management including training, performance management, administrative capacity and we have done this for blue-chip companies in Nigeria for the last 25 years. In the last five years, we have done a lot in terms of IT, as of today, we have collaborations both locally and internationally. We are developing skills, capabilities and we are beginning to develop software for other organisations.
When we look at the outsourcing market in the context of the Nigerian economy, why have we never really looked at it as an option for local capacity building and viable export of skills?
A number of things! Naturally, Nigeria comes to mind as a very viable outsourcing destination. However, we have our issues. One of those is the fact that we have infrastructure deficit. Internet is better now, but internet penetration is very good in the cities but when you talk of the hinterlands there still a lot of struggle; there is a lot of struggle with power, security and a number of things like that. For us to develop our outsourcing especially the ITS – IT as service to a level that will attract the international community, all those things must be put in place. The internet density must be very high as such that when people are giving you jobs outside there, you are able to meet their timeline and know the time zone's difference so you won't have excuses about power, and internet not being available. Those are some of the things people look at. In terms of human capacity, naturally from childhood we train our people in English so they are able to speak good English in this part of the world, so that shouldn't be much of a problem. Then IT skill capacity is something that can be developed over time. As of today, we are beginning to have people that have been able to achieve a lot and they can be compared to any IT developer anywhere in the world but those are very few, we need to do much more on that. There is something we called 'impact sourcing' – 'impact sourcing' can actually be used to bridge a gap.  Let's take people with diploma for instance, at least they have a level of understanding, they have a level of knowledge, people like that can actually be encouraged to come into IT and they will be trained for a couple of months or two years at maximum. And then you will begin to see that these guys can do a lot of coding, they will begin to do a lot of software that can be compared to any other place in the world.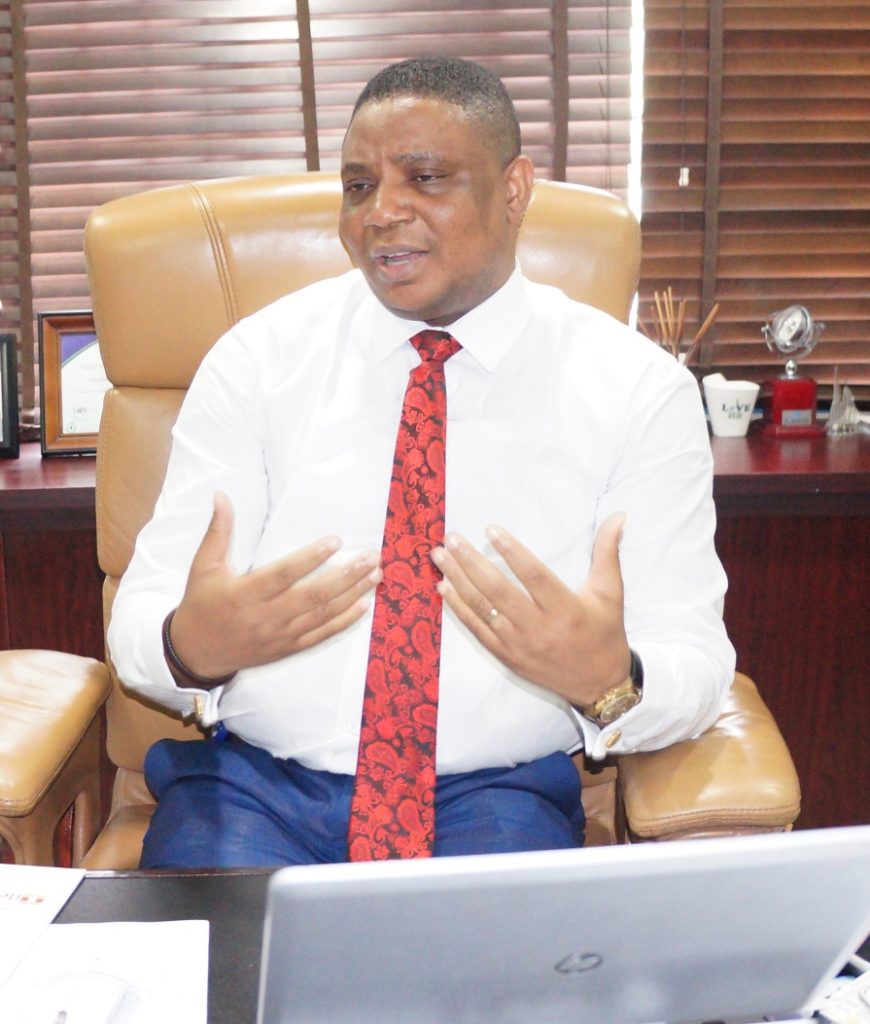 "Nigeria is so big that we can't continue to leave everything to the federal government and, by the way, if you look at the landmass and look at the population of some of those countries they are just comparable to what some states in Nigeria are managing … it's ideal that states' governments begin to make deliberate policies to develop capacity within the confines of their states for BPOs."
Considering your background as a stakeholder in the outsourcing sub-sector and your understanding of the industry dynamics, is there a business case for governments at state level to explore setting up BPO centres?
I think it is something that states' governments should do. In other places, like I said, all countries are doing this. However, Nigeria is so big that we can't continue to leave everything to the federal government and, by the way, if you look at the landmass and look at the population of some of those countries they are just comparable to what some states in Nigeria are managing, so I think it's ideal that states' governments begin to make deliberate policies to develop capacity within the confines of their states for BPOs. First of all, it will make them to begin to look like the go-to-place for skills and when you combine that with infrastructure, internet and so on, it's just a matter of time before private organizations, both internal and outside the country, will begin to site their offices in such locations. So I think it's something that state government need to deliberately support and deliberately drive.
But what model should work in this context?
There are a number of models to this thing. First of all, you need to identify the people, identify the right talents not everybody will be suitable. The passion needs to be there, the requisite basic knowledge too, so we need to put the process of identifying people in place. Secondly, we need to deliberately provide support in terms of power, internet, edifice maybe the classroom, the hostel and things like that and make sure that the people that are going to run it are experts. They can collaborate with other organizations for that and then they will take it from there. So I don't think it's something a state government can do all alone. I think the model will be you have provided the policy, you have provided the guide – the framework and then invite people to come and collaborate with the government and then you take it from there.
From an expert viewpoint, is there a future for a company like yours and is there a future for outsourcing in this country?
Yes! If it weren't, we would probably have picked up our portfolios and be looking for something else to do. We tell people that we are a business support solutions organization that is what we consult on. What that simply means is that we look at the organization and we look at the deficiency gaps that you may have and then we help you to close those gaps so that you can deliver more value to your clients. The intervention comes in various forms, it can be human resource today, it can be IT capability tomorrow and it can be competence lessons next tomorrow. I keep telling people that the future of every work, irrespective of what you do is IT. So, as long as you are beginning to think of what IT would help you do in your business, I think you will survive in your business. Many years ago, I think around 2009, I was in a seminar in Brussels and this old man came into that class lamenting that IT has literally killed their business. What was he into? He was into publishing, before that time, everybody understood how to print text books, hardcopies and so on and then, there came internet and online stores and nobody was buying hardcopies. So we need to utterly begin to look at the horizon and look at the impact IT can have on our businesses and then we begin to plan for those impacts. That's the way to survive and I think that if we do that we will exist for a long time.
"The future of every work, irrespective of what you do is IT. So, as long as you are beginning to think of what IT would help you do in your business, I think you will survive in your business."