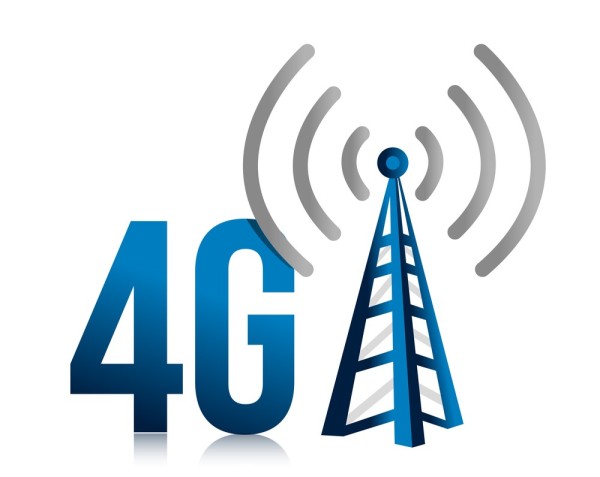 By Knowhow Media International Reports – Writer/Researcher: MARTIN EKPEKE
Because mobile broadband services continue to gather momentum backed by strong competition to get market share by operators, Nigeria is beginning to see flashes of Long Term Evolution (LTE) services. Operators are making efforts at getting mobile broadband subscribers as the mobile voice market is gradually reaching a tipping end and is forecast to decline from 2015. Nigeria has over 126 million subscribers in a population of 165 million people.
Mobile broadband is the bomb now, and earlier estimate by Ericsson puts global mobile broadband at 2 billion connections at the end of 2013, and by 2019, it is projected that there will be 8 billion mobile broadband subscriptions. Accordingly, 2.6 billion will be LTE while 4.8 billion will be WCDMA/HSPA (3G). In Nigeria, mobile broadband stood at 63 million subscriptions as at February 2014.
Long Term Evolution (LTE) is widely accepted as true fourth generation (4G) technology standard for wireless communication of high-speed data for mobile phones and data terminals. Africa is embracing it as the continent has moved from zero subscription in March 2012 to over 50 millionsubscribers in March 2014.The technology has also gone live in Nigeria, thanks to Smile Communications, the new entrant in the Nigerian mobile broadband space, who made it happen two months ago after their launch in some African countries including South Africa, Congo, Uganda and Tanzania.
Given that Smile Communications already has a workable blueprint in some African countries, they look good to go; they are new and hungry to make a big splash. Smile may well put the blinkers on the LTE ghost launch that Globacom pulled in 2011. "Now the real deal is here. Live! Not a ghost deal," said one analyst in Lagos. With the LTE launch, it is expected that subscribers will be spoilt for choice when it comes to mobile broadband, while users are to enjoy an improved smartphone experience, with faster web browsing and downloads, and better network performance.
When asked at the official launch of the technology in Lagos by IT Edge News on what LTE could mean to Nigerian broadband quest, Tom Allen, Smile Group Chief Operating Officer responded by saying:  "At Smile Communications, our objective is to deliver affordable, high-quality and easy-to-use broadband internet access and communications services to our customers, Ericsson is helping us do this. With successful commercial operations since 2013, we are very excited to formally announce today the commencement of our services and the beginning of a cross-country rollout. We are starting in Lagos and will lay our footprints in other major cities across the country shortly."
Smile Communications is riding on Ericsson's LTE network based on the multi-standard RBS 6000 family of base stations and AIR Antennas, MINI-LINK microwave transmission, as well as the Evolved Packet Core on a 3-year network deployment agreement to develop over 1,100 LTE sites across the country. Under the terms of the agreement, Ericsson is responsible for the project management, system integration, interoperability testing, network design and implementation.
With mobile data traffic estimated to grow 17 times by 2019 and Nigeria currently holding the highest number of mobile subscriptions in sub-Saharan Africa, superior network performance is imperative. LTE would be relevant to highlight the penetration of broadband that Nigeria through the Ministry of Communications Technology and NCC seek.
Operators on their part understand the value of mobile broadband and are trying to shift the perception of the mobile phone from something that lets you talk to a device to something that lets you connect to the internet. For example, scratch cards that subscribers use to recharge their phone have started displaying their value in terms of data rather than voice.
By its standard, LTE is viewed as a technology that can easily be used to advance broadband services. We know there are challenges which include lack of visibility for successful pricing models; integration problems with existing network; additional sites because of higher-frequency spectrum; but it should be a must have for any country that wants to improve on its broadband delivery.
Nigeria out-paced other African countries in terms of market size and RoIs – but telcos and ISPs in the country are lagging behind operators in other African countries where the race to deploy LTE had gained firm grounds despite early but expected hiccups. Presently, South Africa, Mauritius, and Namibia are particularly at the forefront.
The spread of mobile internet in Africa is moving at a fast pace, the spectrum used by the MNOs can no longer carry the load, data penetration is also on the rise. MNOs and ISPs should spread their tentacles wide and fast to accommodate the never satisfied data service customers; to them; they want more, a faster and reliable one.
In today's smartphone arena, services rendered by operators are never enough for the subscribers, there are strong capacity consuming applications, products and services all over the place. The consumer wants instant gratification from their operators, and when a network does not have the latest technology required to support the growing demand for more and faster data traffic, subscribers quickly lose confidence. The operators knowing what is required to grow and sustain their customer base should provide data faster and deliver it seamlessly.
LTE is not a 'YES' or 'NO' but a 'WHEN'. 3G Networks are facing the tremendous challenge to manage Smartphones, and although they can already provide some speed, it is not future proof to the tsunami that is coming in terms of mobile data usage. 4G LTE is the way to go because of the capacity it carries, ISPs and MNOs should have 95% of their footprints covered with LTE very soon. The Nigerian customer is not ready for excuses any longer, even though building LTE network takes time and money.
Different views and opinions have sprung up on why it takes too long for LTE to go live in Nigeria, while some have argued that the biggest challenge to LTE deployment is capacity, other findings have revealed that construction not capacity is the challenge being faced with the deployment of LTE networks. The process of building the network – the installation, engineering, planning, frequency coordination, the trouble shooting process when something goes wrong are the real challenges.
"With successful commercial operations since 2013, we are very excited to formally announce today the commencement of our services and the beginning of a cross-country rollout. We are starting in Lagos and will lay our footprints in other major cities across the country shortly" – Tom Allen, Smile Communications Group Chief Operating Officer
But according to Gary Croke, Aviat Network's Director of Corporate Marketing, the greatest challenges in the roll-out of LTE, reside in bringing together all the components that make up the LTE ecosystem – the LTE-enabled devices, the new hardware that makes up the LTE networks (radio, backhaul and core), the applications, and possibly the most critical part – the operational support systems and services.
Most of Nigerian operators already have 2G and 3G networks; LTE is an addition to them. It will only help them to expand their capacity and improve service delivery. With LTE, operators will be able to offer dedicated connectivity for specific businesses and industrial applications like video conferencing services to enterprise customers and video-surveillance services for homes and small businesses. It will also enable operators support more simultaneous users, while extending support to Consumer Electronics (CE) connectivity like portable multimedia players, gaming consoles, digital cameras and in-vehicle entertainment. The gains are endless.
Now that Smile Communications has kick-started LTE in Ibadan and Lagos as suggested by simple economic findings that in the short term, LTE will be taken up by existing customers in high income urban settlement, Nigerians expect more rollout in the coming weeks, months and years. The African market is unique in such a way that people are ready and willing to pay more for reliability, efficiency and a faster data connection.