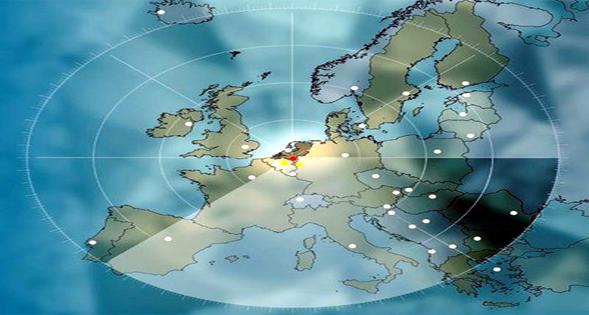 Know-How Media International publishers of IT Edge News.Com haveannounced this year's edition of the West Africa Top 50 Technology Business ceremony holding in Lagos November , 26. This year's Top 50
will be the fourth since 2007 and has been incorporated as part of the
IT Edge West Africa 4th Convergence Forum; the annual interactive
Forum since 2006 that focuses on Convergence Trends in West Africa.
The Convergence Forum has enjoyed the support the Nigeria
Communications Commission (NCC) since 2007. This year's event equally
gets the support from the regulatory authorities from Nigeria, Ghana
and Sierra Leone.
The two events are organized by the IT Edge Intelligence Unit (ITE-IU)
and the 2010 Convergence Forum has the theme: 'Driving Convergence
through Connectivity Infrastructure to underscore the significant
entry of Glo-1 and Main One undersea cables in what should radically
change broadband connectivity access across West Africa, said head of
the ITE-IU in Lagos, Segun Oruame.
The Top 50 Rating is an aggregate of companies across West Africa in
the technology business sector whose performance in 2006 made the mark
on service excellence. The companies were rated on market spread and
technical competence, functionality and relevance in terms of
customers service and contribution to national economy in their
respective areas of operation among other factors.
The Top 50 survey is annually conducted by IT Edge Intelligence Unit
based on detailed analysis of available data on the ICT, technology
business sector in 10 of the 14 ECOWAS countries. The data include
basic information on each organisations directly from some of
companies or third party information source including leading analyst
firms such as Gartner Group and IDC, local newspapers and magazines,
news websites and international news publications including Technology
Times (Nigeria), IT Weekly (Dubai), Balancing Act, the Financial Times
and the Economist in the UK, the Forbes Rich List, the Fortune 500,
the Wall Street Journal and Reuters.
Among the Top 50 for 2010 are Globacom, Systemspecs, Unique Solutions
(Gambia), PPC, DOPC, NIIT, and MTN. Others are Interswitch, Computer
Warehouse Group, DCC, Zinox, Nokia, Cisco, HP, Aviat and Helios among
others. They represent the best of technology and business efforts
in terms of corporate excellence, service delivery, transparency and
strict adherence to the tenets of best international practice.
The rating would be the fourth for the ECOWAS sub-region, and include
companies from French and English speaking West Africa. Rating covered
all sub-sectoral players ranging from international vendors, software
companies, infrastructure providers, telcos, handset manufacturers,
and distribution companies to PC makers.
"We have witnessed tremendous market growth in the last few years
helped by liberalisation and deregulation. We have also seen a hash of
service delivery and opportunistic products making appearance on the
shelf without any concern for whether they meet customer's
expectations or not. This rating is an expansion of our editorial
vision at helping to create a market of accurate 'facts and figures'
where people could take informed decision based on a good
understanding of the market. We are tidying up on ISP rating in Ghana
and hopefully that should help to provide dependable data for that
market survey in the 2008 rating," said Oruame, who is also the editor
of IT Edge News. Com.
"There are many technology companies in the ECOWAS region which
deserve recognition, but sadly we could only select 50 when compiling
our annual ranking. It is practically impossible to have everyone
agree with your decision. Even within the house, inside the IT Edge
Intelligence Unit, we have had to debate over which company best
deserve a spot in the face of the Rating Indices which brings many
companies almost closely tied. Having worked on the Rating for almost
three years now, we knew the exercise would be Herculean. But we were
determined to start in spite of the challenges. And they were
numerous. First are the issues arising through the lack of
transparency in the region. While global ranking of companies,
technology or otherwise can rely on large levels of market data to
help decision-making process, that information is simply not available
in many instances here in Nigeria and other ECOWAS countries," Oruame
said.
"We are glad to be rated as among this this exclusive club and this
has only put greater responsibilities on us to meet the challenges of
the market and ensure that customers get best service," said Papa
Yusupha Njie, CEO of Unique Solutions Limited in Banjul, The Gambia.
Unique Solution has altered the Internet and connectivity landscape of
the Gambia for good nearly a decade now that it opened for business.
ADVERTISEMENT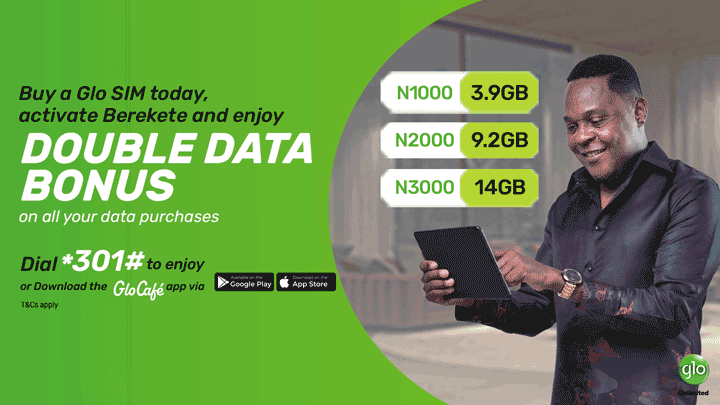 Only 50 companies from about six West African countries in the 14
ECOWAS (Economic Community of West African States) sub-region met the
stiff criteria. All companies are to be hosted in Lagos at an
Executive Business Lunch slated to hold November 26 at The Chinese
Golden Gate, Ikoyi with the Minister of Communications Prof Dora
Akunyili expected to chair the ceremony.