A made-in-Nigeria PlirisMobile handset for the global market
Selling brand names is tough. But one young Nigerian technology entrepreneur is not deterred. Mr. OLUWAFEMI ALADE is the Founder/CEO of PlirisMobile. In about half of a decade, Alade has focussed on firming up the PlirisMobile brand with a steady increase in the number of its handset users. In Abuja where PlirisMobile has gained strong foothold, Alade shares his vision of redrawing the smart mobile handset market with home grown contents and applications that bear on the real needs of the Nigerian phone users. PlirisMobile is creating its own unique market niche and Alade is convinced it won't be long before the market finally tilts massively towards its brand. With eT Edge News SEGUN ORUAME, MARTIN EKEPEKE, MOSHOOD ABUBAKAR, he shares in his Abuja office on how PlirisMobile brand has come to stay in the Nigerian handset arena competing favourably with the likes of Samsung, Nokia and others because of its unbeatable prices without sacrificing advanced features that consumers need to be connected through voice and data with just the push of a button.
What is Nigerian about PlirisMobile?
The idea with the vision that started the company is what makes it Nigerian. The reason why it started is to provide information and make it available to Nigerians and the rest of the world easily and affordably.
So Pliris is a made in Nigeria mobile handset the same way Samsung is made in South Korea. For sake of emphasis, why will I consider Pliris a made in Nigeria product?
Pliris was born out of the need in Nigeria. We researched and the answers we got from surveys and reviews is what made us to design a phone that will meet the unique needs of Nigerians. When you acquire a Pliris phone, you get what we had researched over the years that you will need in a mobile phone. Getting a Samsung or LG phone, you will get a phone that was designed with their own need in mind in South Korea, there they won't have the kind of problem that is peculiar to us here like the power, network problem and all that. Your needs are secondary. When they are designing a phone they are not thinking of you or the peculiar needs here. When we are designing a phone, we are not thinking of our users having internet access and all that, so we tend not to go to that area as much as we would like to concentrate our research and development into power saving and efficiency and also connectivity when it comes to network making a dual SIM and all that. We would think of compressing data when you are browsing on our phone, over there they are not thinking of compressing because data is available to them.
What are the unique features in Pliris mobile handsets, does it save more power compare to if I am using a Samsung for example, what are those unique features that give me a competitive edge as a user over somebody who is using a Nokia or Samsung?
Our entire phones are dual SIMs. Over there they don't have high-end dual SIM phones. They have really no need for that. We are making a dual SIM phone that is actually high-end, so you have a high end phone with an extra SIM. The applications that we developed and embed in our devices don't consume as much power and when they are at the background they don't consume as much memory. Also the kind of processors we are using are not processors that consume so much power, we are using the MTK processors, they are very good when it comes to power efficiency compare to the likes of Qualcomm and Samsung processors – these are very powerful processors and they consume power a lot. Another option is being able to switch from different kind of networks from 3G to 2G, we allow you to lock your networks to a particular kind of network on your phone, most of those newest Smart phones don't allow you that flexibility, they stay on a fastest network they have available. Newest Smartphone don't allow you stay on Edge; they want you to stay on 3G because they need the internet to function properly because most of these Apps need to connect to their servers to work optimally, so they need very good internet connection to connect.
ADVERTISEMENT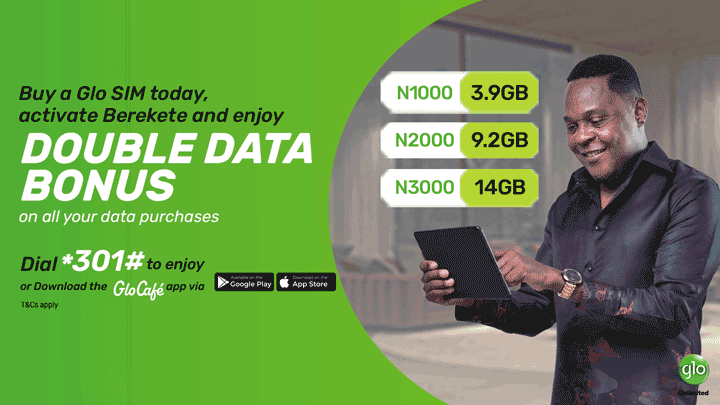 How do you get your hardware parts, where do they come from?
When we started we actually started sourcing from Germany. There's a company in Germany that started 2008, and they allow people customize phones but in 2010 they closed down. We started researching how other people do it – companies like LG, Samsung and Apple. These companies have their manufacturing plants in China; later we started seeing that they no longer manufacture but assemble in China. We started researching. We had people in Hong Kong. We realised that the factories in Hong Kong are "like bakeries." They come with the material you need. They make what you need for you and then you go your way. They are not brands. They are just there to manufacture devices for you. We went through several of them. Some were good, some were not that good, some were expensive, some were not just what they say they were. Finally, we were able to get one that we had been using for three years. We call them White Label factories, they are not responsible "for anything." You can't sue them for anything, they are like labourers, you tell them what you want, they tell you the modification you have to make if it's possible and they ship out to you, you are left with the warranty and anything that have to do with repairs, it's all yours. They can manufacture screens for you or you can buy off the market because there are factories that manufacture just screens. We used to assembled locally in Nigeria, when they send all our parts over the time, we realised that it was taking us time to assemble and it wasn't coming out so good, we spoke to them they said they have a manufacturing line, you just tell them what you want they assemble, package and send to you. It cost us more but then our product is coming out faster so we just stuck with that, when it comes to Nigeria we have our own diagnostic tools we check all our devices and then we load our customize OS on it and we repackage again.
So what is the difference now between Pliris and Samsung if you look at the manufacturing processes?
Samsung has a manufacturing plant, that I will say is the difference, they have more control over the design. The idea when we started was not about owning a manufacturing plant; we are about pushing the brand and idea; that this is what a Nigerian or African needs.
In terms of pricing I will expect your price to be expensive than Samsung because they do large volume, you don't?
Our products are much more affordable than Samsung. Samsung phones may be expensive down here but we all know that in the US and UK, you can get it for free if you go to the right network or very cheap, then you wonder how they make their money, it is overtime. Now we don't have as much overhead as Samsung right now, we don't spend so much on branding, so our overhead is very low and we don't transfer any huge overheads on to the product itself.
What challenges are you having in the market; why are Nigerians not rushing the Pliris brand the way they do Samsung or Nokia?
Our major challenge is funding. If we try to push the brand the way we have in mind then the prices of our product might go up because the overhead will increase. In other to stay in the business, the prices of our products will have to go high once we go for high brand campaigns like the big brands you know. Assuming we have a very good capitalist in Nigeria that understands growth is a good thing and then they can wait, when a Nigeria investor loans you cash he's expecting his cash back for like a year or six month they are not waiting for ten years.
What guarantee do I have that if I buy Pliris handset that I will get my problems fixed when I have issues?
We have our own designated service centres but we are trying to empower repair centres. We see that people are coming to your area and then we want you to be the repair man for our products. W e can easily direct people there to you; we give them the parts, we allow them make money off repairs.
'When you acquire a Pliris phone, you get what we had researched over the years that you will need in a mobile phone. Getting a Samsung or LG phone, you will get a phone that was designed with their own need in mind in South Korea'
'If we try to push the brand the way we have in mind then the prices of our product might go up because the overhead will increase.'