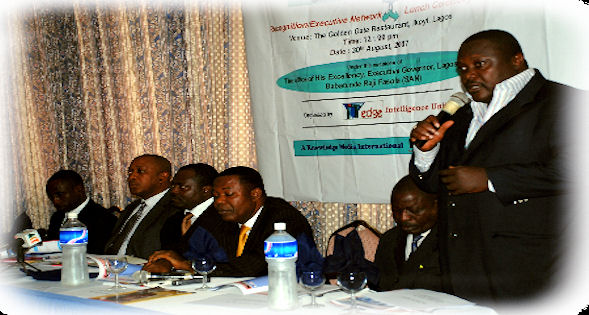 The Minister of State for Information and Communication Mr. Labaran Maku has commended the organizers of the 4th IT Edge West Africa Convergence and extolled the theme of Forum 2010 as 'timely and inspiring' while giving assurance of full representation by his ministry. Maku spoke in Abuja as momentum for the Convergence Forum gathers with the National Information Technology Development Agency (NITDA) reiterating its endorsement and full participation in the 4th Forum.
"Convergence in itself carries diverse meanings and implications. But it largely means that things as we know them have become more complex and more sophisticated giving consumers more choices. But convergence itself is depended on several factors non the least infrastructures which makes this year's theme very important and exciting," said Director General of the NITDA Professor Cleopas Angaye while welcoming members of the IT Edge Intelligence Unit (IT-IU), organizers of the Convergence Forum to his office in Abuja recently.
The Convergence Forum holding in Lagos November 26th has already received wide industry support including that of major partners such as the Nigeria Communication Commission (NCC), Association of Telecom Companies of Nigeria (ATCON) and Nigeria Communication Satellite Company (Nigcomsat Limited). The One-Day Forum with the theme: 'Driving Convergence through Connectivity Infrastructure, and organized by the IT-IU, publishers of IT Edge News.Com has remained the flagship platform for discourse on the future of the industry and its impact on the people within the West African space. One of the confirmed keynote speakers for this year is Dr Sola Afolabi, immediate past Deputy Executive Secretary, Integration Programmes, ECOWAS Secretariat. Afolabi keynote is on 'Broadband, Convergence, Africa's New Connectivity Infrastructures as New Opportunities to Strengthen West Africa and Africa's Unity.'
"The 4th Forum has received overwhelming support from satellite and sea cable backbone infrastructure providers living up to its tradition since 2007 as the event that provides a leading knowledge-sharing meeting point. Operators in the software, finance and computer hardware sub-sectors are fully represented as delegates and speakers. As also the tradition, the broader field of education and research, broadcast and internet services are also top on the expected attendees list" said Segun Oruame head of the IT-IU and chief executive of Know-How Media owners of IT Edge News.Com.
The 4th Convergence Forum is holding together with the IT Edge News.Com West Africa Top 50 Technology Business ceremony, the annual ranking of the sub-region top 50 Information and Communication Technologies (ICT) companies in terms of their impact on the people and community of operation.
"The top 50 rating is an aggregate of companies across West Africa in the technology business sector whose performance in 2009/2010 made the mark on service excellence. The companies were rated on market spread and technical competence, functionality and relevance in terms of customers' service and contribution to national economy in their respective areas of operation among other factors. The survey is annually conducted by IT-IU based on detailed analysis of available data on the ICT, technology business sector in 10 of the 14 ECOWAS countries," said Oruame in Lagos.
ADVERTISEMENT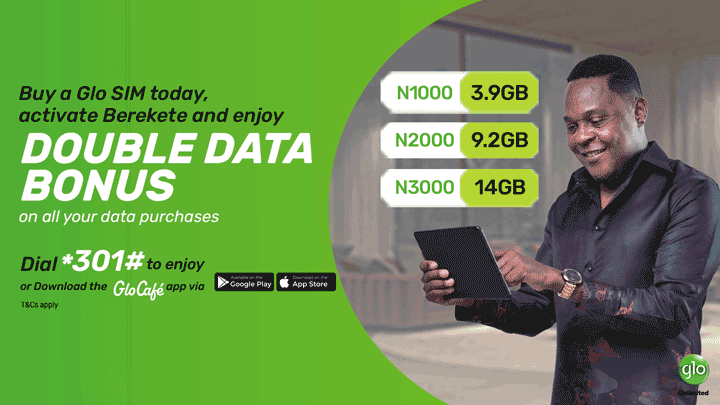 The IT-IU gathers data used for the survey from sources that include basic information on each organisations directly from some of companies or third party information source including leading analyst firms such as Gartner Group and IDC, local newspapers and magazines, news websites and international news publications including Technology Times (Nigeria), IT Weekly (Dubai), Balancing Act, the Financial Times, ITRealms Online and the Economist in the UK, the Forbes Rich List, the Fortune 500, the Wall Street Journal and Reuters.
This year's Top 50 include Globacom, Systemspecs, Unique Solutions (Gambia), FTS, DOPC, NIIT, and MTN. Others are Computer Warehouse Group, Zinox, Cisco, HP, Microsoft, Precise Financial Systems (FTS) Limited, and Technology Support Centre (TSC) Limited among others.
Forum's speakers include Engr Titi Omo-Ettu, president of ATCON). He is speaking on 'IP Networks and the Future of Convergence – An ATCON Perspective;' Mr. Sunday Folayan, Chief Executive Officer, Skannet Nigeria Limited,Ibadan, who is speaking on 'Broadband, Convergence and Africa's New Connectivity Infrastructures: Skannet Perspectives;' Mr. Gboyega Ojuri, CEO Junisat Solutions whose presentation focuses on 'Africa's New Undersea Connectivity Infrastructures: Bringing Connectivity from sea to land – How can Infrastructure providers widen the market for broadband and how best to engage other last mile providers?'
Others are Mr. Yele Okeremi, Precise Financial Systems Limited, speaking on 'Software Applications and the Future of Convergence – A PFS Perspective'; Mr Gerald Ilukwe, CEO, Galaxy Backbone Plc with a presentation on 'Africa's New Connectivity Infrastructures, Convergence and meeting the Broadband Challenge in the Public Sector: Galaxy Backbone Perspectives'' ; and Ms Funke Opeke, CEO, MainOne Cable Company offering industry insights in 'Broadband, Convergence and Africa's New Connectivity Infrastructures: Main One Perspective. All papers are published online days before final event at www.itedgeconvergenceforum.com.