PRESS RELEASE

First Bank of Nigeria Limited, Nigeria's most valuable banking brand and foremost financial institution, today announced the appointment of Mr. Patrick Iyamabo as its new Chief Financial Officer (CFO).The appointment follows the elevation of the former CFO, Dr. Adesola Adeduntan to Managing Director/CEO of the Bank.
Mr. Iyamabo' s appointment, which is still subject to approval by the Central Bank of Nigeria (CBN), is consistent with FirstBank's focus on corporate governance and best practice, and ensuringa balance of knowledge, judgment and experience at the highest decision making level in the Bank. The Bank's Corporate Governance focus has earned it much respect and recognition both locally and internationally.
ADVERTISEMENT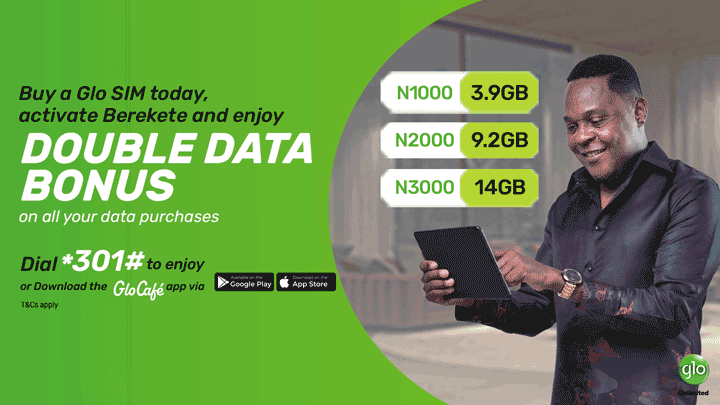 Patrick started his career with Arthur Andersen (now KPMG Professional Services) as an Auditor in the Banking and Finance practice, and roseto the position of Experienced Manager in the Assurance& Risk Consulting practice, before he left the country for further studies abroad.
At various times, Patrick also worked with Booz Allen Hamilton (New York) and LE.K Consulting (Boston) as an experienced strategy and M&A Consultant, advising private and listed corporations in the US. He returned to Nigeria in 2007, to join FCMB Plc as Vice President/Head, Strategy and Mergers & Acquisitions.  He led the acquisition, restructuring and merger of the FinBank Plc into FCMB in 2012, where he was the Chief Financial Officer / Integration Director on secondment from FCMB. Until his appointment, Mr. Iyamabo was the Chief Financial Officer (CFO) of FCMB Group Plc with oversight responsibility for Accounting & Finance, Capital and Liquidity Management, Mergers & Acquisition, Portfolio Management and Investor Relations.
Patrick has over 20 years of extensive experience across various industries both within and outside Nigeria.  He also has significant cross functional experience in Accounting, Audit, Strategic Management, Mergers & Acquisition and Finance, which will be immensely beneficial to the Bank in his new role as the Chief Financial Officer.
Patrick Iyamabo holds a Bachelor's degree in Pharmacy from the Ahmadu Bello University, Zaria.  He also holds a Masters of Business Administration (MBA) from The Wharton School, University of Pennsylvania, USA and participated in an MBA exchange program at INSEAD in Singapore.  He has also attended professional programs at various institutions including the Harvard Business School, in Boston.  He is a member of various professional bodies, including Fellow, Institute of Chartered Accountants of Nigeria (FCA); Associate, Chartered Institute of Taxation of Nigeria (ACIT); Fellow, Institute of Credit Administration (FICA); Honorary Senior Member of the Chartered Institute of Bankers of Nigeria (HSM CIBN); and Certified Information Systems Auditors (CISA).
In his comment on the appointment, the Bank's Managing Director/Chief Executive Officer, Dr. Adesola Adeduntan in welcoming Mr. Iyamabo to the FirstBank Board, commented: "Patrick's track record typifies our Bank's value system hinged on passion, partnership, innovation, creativity and dynamism. I am confident that he will help drive sustainable growth, development and value creation in FirstBank."