Perhaps, one symbolic essence of what defines the National Information Technology Development Agency (NITDA) in 2021 is the persona of its current leadership as it relates to the character, substance and the dynamism of the global IT sector.
IT is perpetually youthful, disruptive and daring and not always 'conservatively' inclined. NITDA has done full circle to embody these traits. Once led by 'grey hairs' and pedagogues; NITDA marched through the decades with its own share of technocrats and academics; pragmatists and visionaries; strategists and younger transformational leaders.
The NITDA was established under the NITDA Act 2007. But as a public institution, NITDA started operations in 2001 – six years before the bill was passed into law.
This April 2021while it marks 20 years of existence as an IT regulatory and development agency, NITDA strongly manifests its evolution in policy direction, implementation and leadership.
Summarised, the agency's mandates hinged on three broad objectives: to provide advisory services, regulate and develop the IT sector. In 20 years, NITDA's activities have centred around achieving these objectives and not without challenges or hindrances.
From being considered a moribund agency at one time in its life, it has grown to become a reference institution for IT regulation and development.
Today, NITDA's story is Nigeria's journey in ICT from technology popularisation, adoption to critical deployment and now, to full steam digital economy.
NITDA has helped to define the pathway for Nigeria's ICT sector which has grown from less than 1% of GDP in 2001 to about 10% by 2018 and 17.83% by Q2 of 2020.
ADVERTISEMENT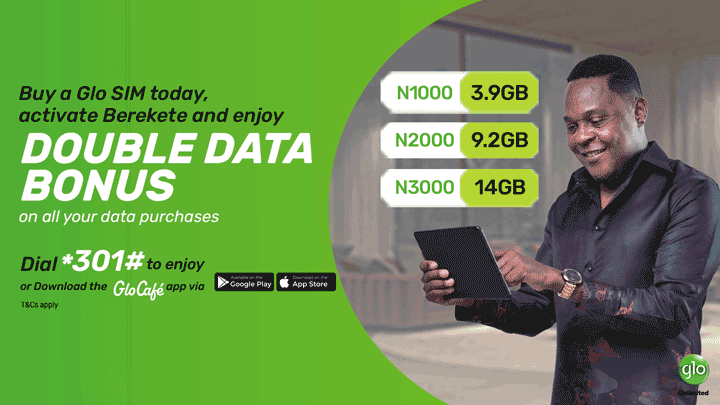 A 2020 report by the National Bureau of Statistics (NBS) indicates that ICT is doing much better than the previous quarters and out-performing other sectors including crude oil export.
As one report puts it: Nigeria, Africa's largest economy is also the continent's biggest technology market and accounts for 23 percent of internet users in Africa with 122 million people online in December 2018 (Internet World Stats, 2019).
It also has the largest number of telecommunications subscribers, with a tele-density figure of almost 90 percent (Nigerian Communications Commission, 2019). The growth of the tech sector offers new possibilities for Nigeria's growing labour force, in terms of employment and entrepreneurship.
All of these are not lost on NITDA. No person can better illustrate this than Kachifu Inuwa Abdullahi, the Director General of NITDA himself. He asserts:
"There is no doubt that there are a lot of achievements recorded by the Agency since its establishment. These achievements include huge ICT contribution to GDP from less than 0.5% in 2001 to more than 14% in 2020, catalysing job creation and igniting innovative activities in the tech ecosystem.
"Likewise, we have achieved a lot in digital inclusion and literacy. As a result, now we are witnessing the emergence of new economic sectors like Fintech, eCommerce, Venture Capital investment, Business Process Outsourcing, Data Protection Compliance Organisations, IT equipment manufacturing, and robust software industry.
"With this important milestone in carrying out our mandates, we think our 20th-anniversary worth celebrating. Since its establishment, NITDA has evolved in many aspects and responded to its mandates' dynamics.
"With years of implementing programmes targeted at building young innovators, Nigeria has become the number one start-up investment destination in Africa. In 2019, Nigerian start-ups led their African counterparts by attracting a total investment of US $747 Million, followed by Kenya with a total investment of US $564 Million, and Egypt attracted a total investment of US $211 million."
No less fundamental, since 2016, the agency has taken up the arduous task of enforcement of all government's orders and circulars as they relate to IT procurement and local content among other guidelines. The results have been outstanding.
In the words of the Minister of Communications and Digital Economy, Dr Isa Ali Ibrahim Pantam: "One of the policies of the present administration is fighting corruption and IT project clearance is one of the strategic areas where corruption has been fought when it comes to fighting corruption in federal public institutions, IT project clearance has saved N2 billion for the federal government. There is a high level of integrity in the process of IT clearance in the country."
NITDA's role with impact in our national life has continued to grow. In the years ahead, its responsibilities will definitely not reduce.
As the agency celebrates, we commend its founders and implore those leading it to remain steadfast in focus to the agency's vision "to proactively facilitate the development of Nigeria into a sustainable digital economy."
Congratulations! NITDA.