By Doris Minimah, Abuja
President Muhammadu Buhari has officially unveiled the Nigerian National Broadband Plan 2020 – 2025 in Abuja today and assured the nation of his government's commitment to a new economy and a new Nigeria of diverse growth opportunities outside of oil.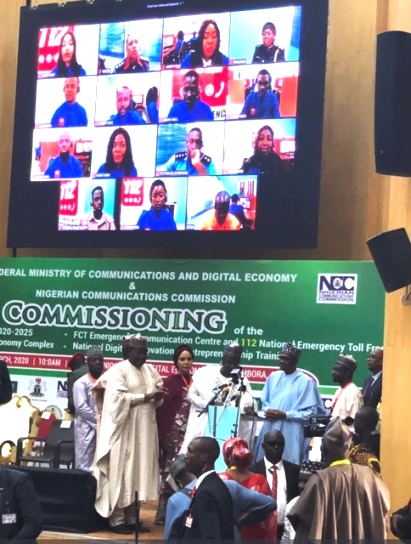 The unveiling also underscored the formal approval of the country's broadband roadmap by the presidency. It is designed to expand the country's broadband reach from the current above 38% to more than 85% in another five years.
The president who also commissioned two other projects: the Communications and Digital Economy Complex; the Abuja Emergency Communication Center and National Emergency Toll – Free Number 112 said 'Digital Nigeria' is both a vision and a fundamental goal of his administration, adding that training and imbuing young Nigerians with the necessary digital skills was important to eradicating poverty.
The president also flagged off the National Digital Innovation and Entrepreneurship as part of the 'Digital Nigeria' campaign being pursued by the Federal Ministry of Communications and Digital Economy.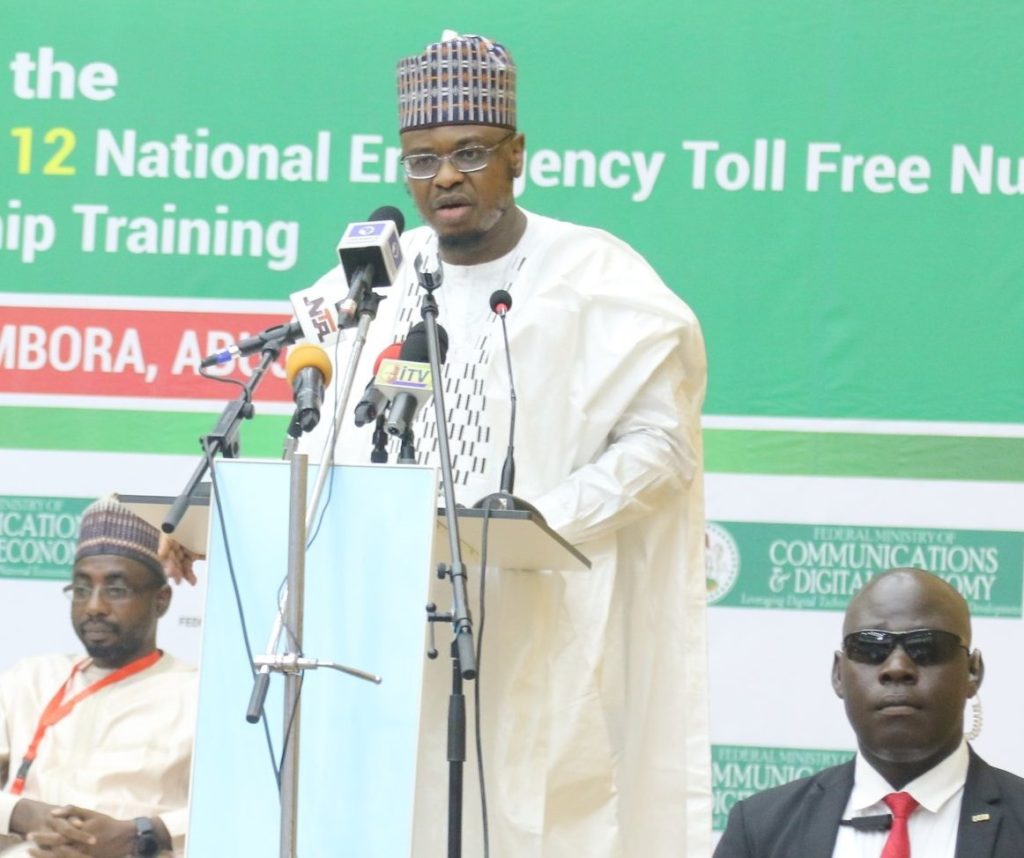 Today's event is organised by the Ministry of Communications and Digital Economy, and the Nigerian Communications Commission (NCC) under which purview are the projects being launched by the president.
Broadband penetration is key to real economic growth, said Minister of Communications and Digital Economy, Dr. Isa Ali Ibrahim Pantami, while reiterating that broadband is the soul of digital economy and that the country has a future only in advancing towards a 'Digital Nigeria.'
Pantami stressed that the global digital economy was becoming more expansive and Nigeria cannot afford to be left behind. He expressed gladness that the president personally created time to launch the projects which demonstrates the president's commitment to achieving the country's set broadband targets and empowerment of millions of Nigerian youths in order to create digital wealth and tame poverty.
According to the Executive Vice Chairman/CEO, NCC, Professor Umar Garba Danbatta, Nigeria has made giant strides in broadband penetration since 2015 and is on the march to make more gains with the launch of the new roadmap.
His words: "Today as Mr. President launches the National Broadband Plan 2020-2025, it is important to mention that at the time this government came into power in 2015, broadband penetration was only 6%. Today it stands at 38.49%. We are expectant that with government support, this will increase rapidly within the coming years. Permit me to underscore the importance of broadband penetration in economic development, as this is the main medium through which ICTs can be networked to create jobs and provide efficiency to support government and businesses. It is the platform on which all ICTs will operate and is key to the efficiency of the Emergency Communication Centres and the development of digital innovation."
"The launch of these projects is a reflection of the growth and development in the ICT sector which commenced with the National Telecom Policy and the full liberalization of the telecommunications industry."