By Oluwatobi Opusunju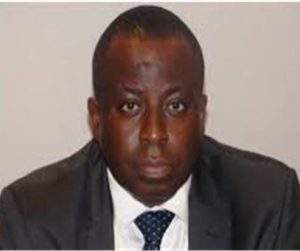 The Association of Telecommunications Companies of Nigeria (ATCON) has tasked the Nigerian Communications Commission (NCC) and the Office for Nigerian Content Development (ONC) to speed up the implementation of the local content policy and  also come up with a comprehensive plan to  develop the ICT sector.
The president of ATCON, Mr. OlusolaTeniola  while speaking at a Stakeholders Forum on local content development organized by the Nigerian Communications Commission(NCC)  in collaboration withthe Office for Nigerian Content Development (ONC) expressed that since the inauguration of the Nigerian content,there's little or no productive activity to drive the guidelines that were published. In this light, heurged the NCC and ONC to come up with short and long term plans to enable the entire ICT ecosystem know the area where they can invest their 'investible' funds.
According to him,it is obvious that the structure of Nigeria telecommunications with IT sector is not really beneficial to Nigeria as a country in terms of foreign exchange earnings because most of the input in the sector are imported from the developed countries.
"If we really want to pursue Nigerian Local Content development vigorously as a nation with the intention of increasing its impact on our revenue, we must devise a means of producing those input locally," he said.
"The liberalization of the sector has attracted some large investments to the country, but the country needs to develop the sector by making   it less import dependent," he added.
To correct the imbalance in the international trade balance,also to restructure the Nigerian ICT industry with a  view to increase Nigeria participation in the value chain,andstimulate growth and development in the manufacturing of some ICT products and services, Teniola  demanded  that the NCC and ONC should create an evaluation,monitoring and  enforcement unit.
"The NCC and ONC should establish a joint evaluation,monitoring and enforcement department that would see to the adoption of development of Nigerian Content in the ICT and telecom ecosystem," he said.
He also called for the establishment of  ICT parks to encourage the production of some ICT input in the country.
"NCC and ONC should pool resources together for the establishment of ICT parks. The ICT parks would be given the mandate to encourage the production of some ICT input like switches, router, mobile phone repairs /assembly etc.," he said.